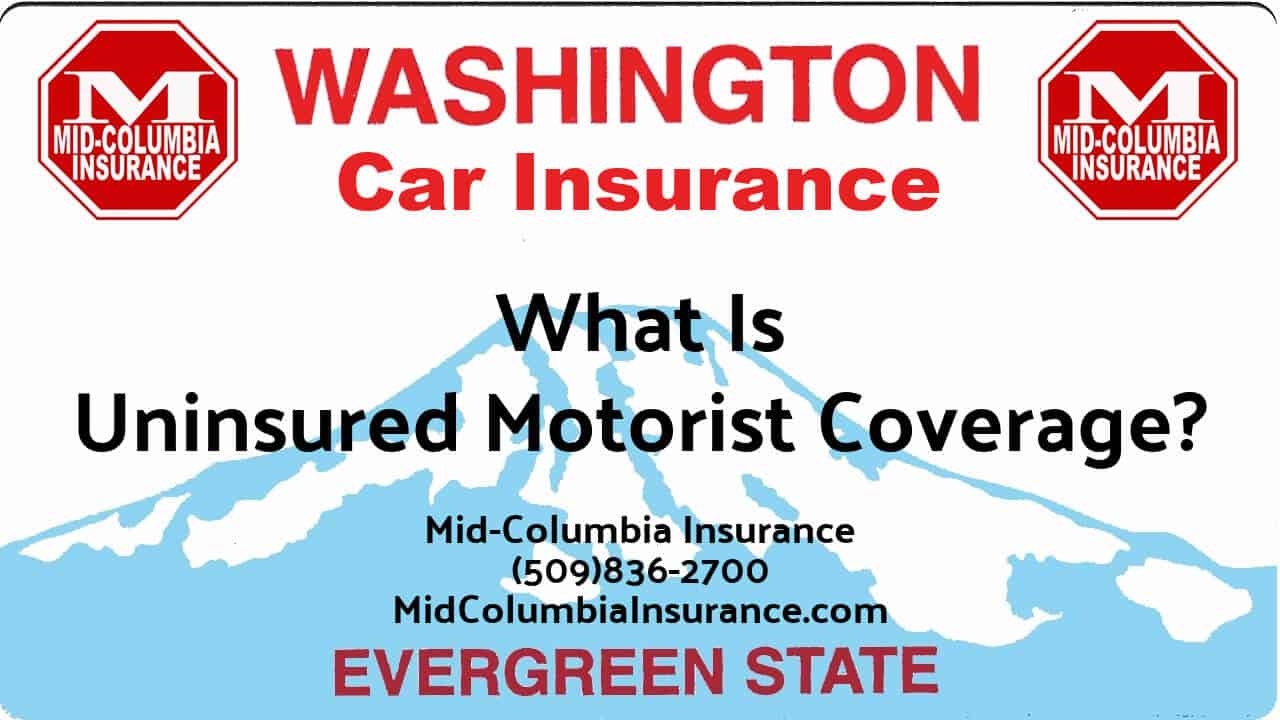 Let's say you are driving to the store and out of nowhere someone runs a stoplight and wrecks your car. Then you find out they have no insurance — or worse yet, they take off, never to be found. Who pays to fix your car? And if it is serious and you and/or your passengers are hurt, who pays those medical expenses and lost wages?
That's why it is important to add underinsured motorist coverage to your auto insurance policy. You spend all this money on car insurance, why not spend a little bit more to make sure you and your passengers are covered?
Request An Auto Quote
Disclaimer: By requesting a quote, I am providing my express written consent to Mid-Columbia Insurance to work up an insurance quote for me and to contact me by phone, text message, and email at the phone number and email address provided. Additionally, I acknowledge that I have read, understood, and agree to Mid-Columbia Insurance's Privacy Policy.
What is Underinsured Motorist Insurance Coverage?
Underinsured motorist coverage is a standard component of an auto insurance policy and provides coverage when you are involved in an accident caused by a driver with inadequate or without any insurance. In Washington state underinsured motorist and uninsured motorist coverages are used interchangeably and are referred to as UM.
UM insurance covers you in place of the liability coverage the other driver should have had and protects you up to your policy's UM limits. UM is available with the same coverage limits as liability insurance. You are buying insurance to protect you and your passengers from bodily injury and property damage caused by someone else in case they don't have enough insurance.
How Does Uninsured Motorist Coverage Work?
If you're in an accident and the other driver is at fault, their insurance is supposed to pay repairs to your car and for the medical costs incurred by you and your passengers. If the other driver has inadequate insurance or doesn't have any insurance, you can end up having to pay all the expenses yourself.
With uninsured motorist insurance in this situation, your insurance company will step up to cover your bodily injury and property damage as if they were the other driver's insurance company. They will then pursue legal remedies against the other driver and/or the owner of the vehicle to recover the amount they paid out.
According to a 2017 report by the Insurance Research Council, more than one out of every six (17.4%) drivers in Washington state do not carry car insurance at all. And since, statistically, irresponsible drivers are more likely to cause an accident than responsible drivers, it is even more likely that the driver who hits you won't have insurance than these statistics suggest.
Types of Underinsured Motorist Coverage?
Uninsured motorist coverage and underinsured motorist coverages are offered as separate coverages in some states. They are combined into one coverage and both terms are used interchangeably in Washington; the driver without any insurance just being the most egregious of underinsured drivers.
UM is divided into two parts, coverage for bodily injuries, Uninsured Motorist Bodily Injury (UMBI) and coverage for property damage, Uninsured Motorist Property Damage (UMPD) Like liability insurance coverage, UM is described using three numbers such as 25/50/10 representing the UMBI limits per person / UMBI limits per accident / and UMPD.
UMBI covers expenses for you and your passengers including medical bills, lost wages, and pain and suffering. In addition to covering you if you are in a motor vehicle hit by an uninsured driver, UMBI also protects you if you or a covered family member are hit while riding a bike or walking by an uninsured driver or hit and run driver.
UMPD pays for repairs to your car up to the limits of the coverage you selected. This coverage has a deductible $100 unless it is hit and run or a 'phantom driver' then it is $300 (which is still much less than the usual $500 or $1000 deductible if you have collision coverage). If the insurer ever recovers their payout, they will reimburse you for the deductible you paid.
Unusual Uninsured Motorist Coverage Claims
Even when not in your car, your uninsured motorist may cover you. For example if, as a pedestrian or while riding your bike you are hit by a car, their insurance should pay for your bodily injury. If they are an uninsured driver, your UMBI would cover you.
If a motor vehicle is stolen and the thief hits your car, the stolen vehicle's insurance wouldn't cover the accident because the car was taken without consent. With uninsured motorist property damage coverage, your insurer may pay the costs if coverage applies.
Is Uninsured Motorist Coverage Required in Washington?
In Washington state, insurance companies are required to include uninsured motorist insurance unless the coverage is rejected in writing. So, now the question should you add UM to your policy?
As you are driving, realize that 1 in every 6 motor vehicles you see does not have insurance. If one of these drivers hits you, you'll be left to having to pay all the medical bills unless you have UM coverage.
Without UM coverage your insurance company cannot help you recover the damages from the other driver either. You will be on your own tracking them down, getting them to court, and figuring out how to garnish their wages. And no lawyer will take your case because there is so little chance of them being paid for their time.
Even if you are "lucky enough" to get hit by someone with insurance, many drivers only carry the minimum required liability limits and it may not be enough to cover all of the damages they caused, especially if more than just your car is involved and the policy limits are exhausted. This is a secondary reason for purchasing higher liability limits on your policy so you can buy matching underinsured motorist coverage to protect you and your passengers.
Don't Drive Unprotected. Get UM Coverage Today!
All drivers are, by law, required to carry auto liability insurance. That, however, doesn't stop many from driving without it. Underinsured motorist coverage can make sure you get the protection you need in an accident, even if the other driver disappears or has no insurance.
It's bad enough to be involved in a motor vehicle accident. But if the at-fault driver doesn't have car insurance or doesn't have enough, it may be financially devastating for you. Uninsured motorist insurance usually only adds between $10 and $15 per month per car on the policy. Make sure you are protected.
Article Source: Mid-Columbia Insurance Agency